Vorig weekend zijn we naar de fototentoonstelling van Vivian Maier A life Uncovered in London geweest. Vivian Maier is ondertussen overleden, maar haar werk raakte bekend dankzij John Maloof die de foto's digitaliseert. John Maloof heeft foto's geselecteerd en laat de tentoonstelling rondreizen. Later zal er ook een boek en een film uitkomen over het werk van Vivian Maier.
Although born in the U.S., it was in France that Maier spent most of her youth. Maier returned to the U.S. in 1951 where she took up work as a nanny and care-giver for the rest of her life. In her leisure however, Maier had begun to venture into the art of photography. Consistently taking photos over the course of five decades, she would ultimately leave over 100,000 negatives, most of them shot in Chicago and New York City. — Vivian Maier website
Tijdens deze tentoonstelling in London werden er 48 foto's (van de 100000) tentoongesteld. Hieronder vind je mijn favoriete foto uit de collectie. Deze foto is 's avonds getrokken en je ziet een vrouw naar een auto rennen. De foto is wazig en mysterieus. Love it!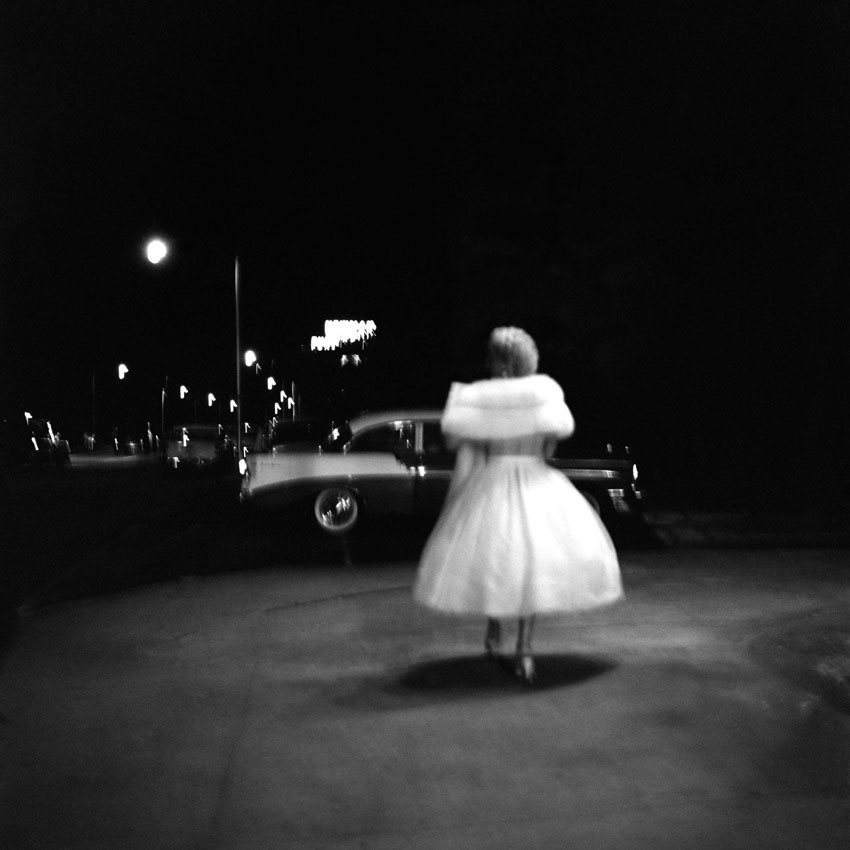 De tentoonstelling van Vivian Maier is nog tot en met 16/09 in London te bekijken bij Photofusion Gallery in Brixton.
Vivian Maier – A Life Uncovered
Photofusion Gallery
17a Electric Lane
London SW9 8LA, Great Britain